Services
Over 25 Years of Service
Landscaping
Mowing, Landscaping, Fertlizer
Landscaping Sales
Various Mulch, Topsoil, Sand, Clay
Parking Lot Sweeping
Parking Lots, Driveways, Walkways
Snow Removal
Snow Blowing, Sidewalk Clearing, Private/Public Parking, Snow Removal
Trucking
Large heavy Loads can be safely moved without professional help
Rentals
Vacation Home, House Rentals, Rooms for Rent
About
Proud Sponsor of NMU Mens Rugby & Lake Superior Community Partnership
Servicing Michigan's Upper Peninsula & Northern Wisconsin
We provide many different services for commercial and residential customers.
Spodeck Contracting will meet your residential and commercial outdoor maintenance needs year round. Whether it is simple lawn care such as weeding and mowing, or specific yard work you need done, you can trust that you will find no better services than ours.
Lawn care services: landscaping, lawn mowing, tree/shrub pruning, lawn installation (sod & seed), trimming/edging, spring/fall clean up, fertilization, weed/insect control (with mobile spray unit), and aeration/detaching.
We have everything you need for at home projects: topsoil, sand, mulch and a variety of decorative stone.
Snow removal: no matter what the size we have the equipment to take care of all needs. We do hand shoveling, snow blowing, salting, sanding and plowing to remove the snow.
We also do commercial parking lot sweeping for any size lots.
Rates range from annually, monthly, weekly, per season, per time, and hourly rates are available.
Years of Service

Types of Snow Removal Equipment

Percent Satisfied Customers
We have got the right tools for the job
Whatever that job may be, let us use our professional equipment and experience to get it done right.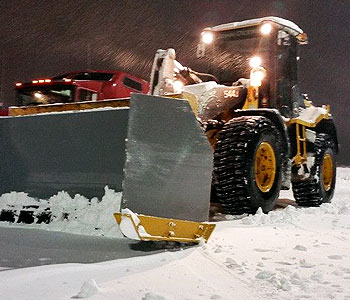 Snow
Front End Loader, Truck Plow, Snow Blower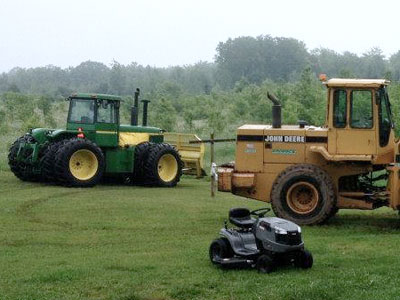 LAWN
Riding Mower, Push Mower, Fertilizer, Mulch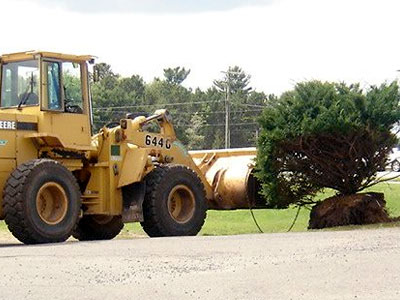 Unique Jobs
Front End Loader, Dump Truck, Various Needs